Document Management Solutions
Modern document management solutions optimize all workflows in your company. The Menger Group explains what a complete DMS solution should look like.
DMS optimizes process management in the company
A modern document management ensures that all workflows in your company, from accounting to production, are optimized and run with maximum efficiency. The Menger Group explains how a process-oriented DMS solution should be designed to meet all the requirements in the various departments of your company.
What is a DMS and what advantages does it offer your company?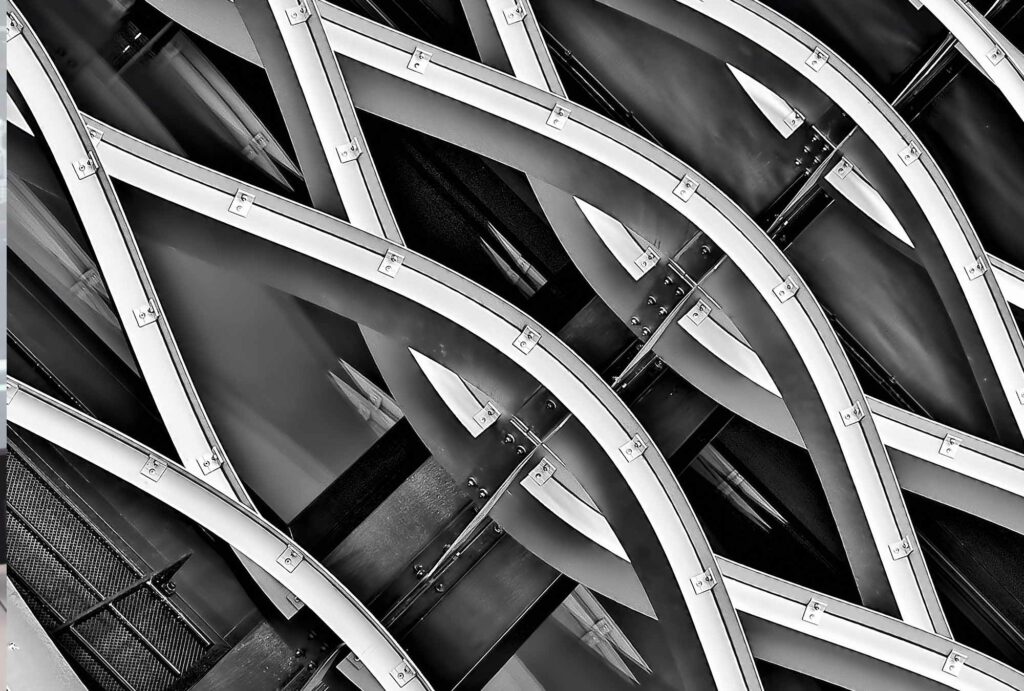 A document management system (DMS) captures, sorts and archives all the documents that your company produces – from contracts and invoices to personnel files, operating instructions, guidelines, CAD files and more. Uniform indexing and filing enables all employees to access all the documents they need at any time, without wasting time on time-consuming searches. Documents are also always available in a uniform and up-to-date form, so that all work is performed according to applicable standards. Processes are accelerated, quality increases and the entire company works more efficiently.
What solutions does a document management system offer?
The scope of services of a DMS can be adapted exactly to the requirements in your company. Should only the administration work with the DMS or should it be available to all employees? Should all documents be saved on the company's own servers or in the cloud? And is mobile access, for example via smartphone or tablet, also desired? Through an individual selection of the required services, you will receive a custom-fit solution for document management in your company. This includes, among other things:
Document management offers solutions for the automation of postal traffic
A digital document management system facilitates the administration of all incoming and outgoing mail in your company. For example, the content of an e-mail or a scanned letter can be automatically analyzed to determine who the sender is or whether it is an order, an invoice or another letter. The letter is then filed accordingly in the DMS and the employee responsible for processing it is informed. Since the processing of incoming mail is often a routine task, this automation saves time and money that can be put to good use elsewhere in the company.
Document management offers solutions for legally compliant archiving.
A DMS also enables automatic and reliable archiving of all e-mail traffic as well as all other files. This ensures, for example, that invoices sent by e-mail and other documents relevant to tax law are always stored in accordance with legal requirements and that an important e-mail is never accidentally deleted again.
Document management offers solutions for digital file management
With a DMS, you can digitally manage all the files in your company, from personnel files, to important customer or supplier data, to the documents of individual projects. Using a digital document management system for this task has several advantages: On the one hand, all documents are available to all authorized employees at all times. Secondly, the purely digital storage of files prevents documents from being duplicated in the system – a common problem in classic paper archives that consumes space unnecessarily and also entails the risk that some outdated copies of important documents are not updated.
Document management offers solutions for optimized workflows
Process flows in your company can be made even more efficient with a DMS. This is because numerous employees often work on a project at the same time or one after the other, and each work step must be completed within a certain period of time to avoid delays. With a DMS, you can see at any time which tasks are currently pending. The employee in question is automatically informed of his or her task and can start work immediately. If there is a threat of a deadline being missed, the DMS can also be used to send an automatic message to the supervisor so that any problems can be rectified immediately.
The document management solution is precisely adapted to your requirements
A particular advantage of working with a document management system is its flexibility: it can be easily adapted to the requirements in your company to provide you with the greatest possible benefit. This starts with a large number of interfaces that enable the DMS to be compatible with the software you use. Do your employees often work "off-site"? Then the DMS can be designed so that it can also be used with mobile devices such as smartphones.
The complete solution: process-oriented document management
A document management system may be limited to certain application areas of your company, such as file management or accounting. However, to make the most of all the benefits of document management, it is worth considering the possibility of implementing it across departments.
With process-oriented document management, the DMS becomes a complete solution for your entire company, from human resources management to production. In this case, all documents are stored in digital form in the DMS and are available to all employees according to their respective access rights. Of course, this poses additional challenges for the DMS solution because a much larger number of files must be stored and managed. You also need a flexible role system. In return, it is ensured that all important documents are available to all employees at all times. Documents on applicable standards and guidelines, process descriptions and more are always available in an up-to-date and uniform form throughout the company. You also avoid error-prone situations, for example in communication between different departments.
Practical example: How a DMS supports all work steps in a process
An e-mail arrives in the inbox of a mechanical engineering company and is automatically read by the DMS: A customer has submitted an order. The e-mail is automatically indexed to assign it to the customer and the subject "order" and forwarded to Mr. Meier from the "Orders" department.
Mr. Meier opens the customer's e-mail directly in the DMS and reads in it that a new construction machine has been ordered. He creates a new project for it, to which he assigns important information such as the order number and date, the customer number and the contents of the order. He then triggers a notification in the DMS for Mr. Schmidt from the "Construction Machinery" department.
Mr. Schmidt puts together a team of employees who will work on the project. Through the DMS, these employees have access to the construction plan of the ordered machine as well as the applicable guidelines for their work. They can also use the DMS to find out about standards and specifications at any time if they are ever unsure.
Parallel to this, Ms. Huber from Technical Documentation is informed to check that the operating instructions for the machine are up to date and to see whether the manual is still in stock in printed form so that the customer can have it in his hands when the machine is commissioned.
As soon as the machine is built and can be delivered, Mr. Schmidt enters this information in the DMS and at the same time triggers a notification for Ms. Müller from the billing department.
But Ms. Müller is on sick leave that day. In the DMS this information is already deposited, so that the notification is passed on automatically to its agency. The latter creates an invoice for the customer based on the information collected in the DMS. A copy of the invoice is also immediately archived in the DMS after it has been sent.
How to find the right DMS for your business
Should modern document management also increase productivity and save costs in your company? Then there are a few important points to consider. First, you should clarify your needs and determine how much you want to invest in your new DMS. Do you want the document management system to improve process-oriented work in your company? Then you need to ensure that all employees are trained in using the system and are able to use it correctly.
In addition, you should choose a solution for your document management that fits your technical requirements. This means that interfaces to the software you use are available or can be created if necessary. Do you work with sensitive data whose storage requires special attention to security? Then it is best to opt for a DMS "on premises", where the data is stored on servers provided and managed by you. Such a DMS is more cost-intensive, but ensures that all data is optimally protected. A cloud-based system, on the other hand, is a cost-effective solution if no special security precautions need to be taken.
When it comes to choosing the right document management solution for your company, the Menger Group is always at your side. We will help you find the right DMS for your requirements and establish it in your company. Contact us!