Definition of plant documentation: What is it?
Plant documentation contains all important documents for the safe operation of a technical plant. Read more about this at the Menger Group.
Operate complex systems safely and smoothly - with user-friendly documentation
If several machines in a company are connected with each other in terms of control technology and work together as a large whole, this entirety is by definition regarded as a new machine. The plant documentation includes all important documents to ensure the smooth and safe operation of such a complex plant. It is subject to certain requirements, must be designed in a user-friendly manner and must be compiled in a legally compliant manner. The components of plant documentation include a superordinate operating manual, including all associated plans and drawings, as well as supplier documents, approvals and expert opinions relating to the plant.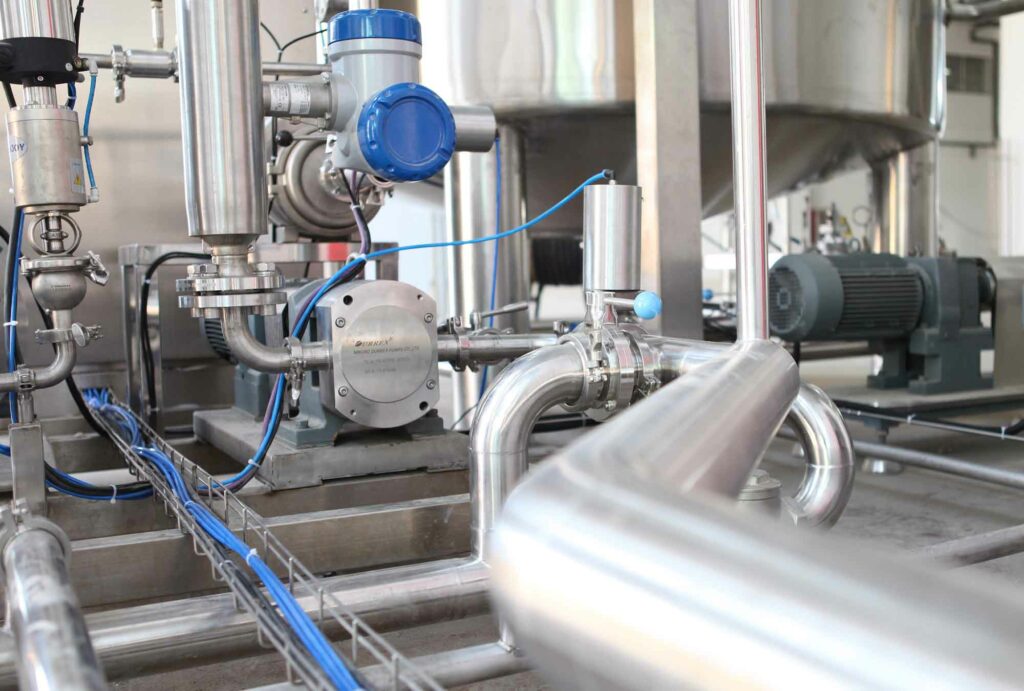 Definition: What is plant documentation?
A complex mechanical engineering plant, such as a power station or a factory, is usually made up of several individual machines, components and accessories. In order to be able to operate this plant efficiently and safely, a plant documentation is necessary that contains all important individual documents. The English synonym for plant documentation is as-built documentation. According to the definition, this includes all documents that are necessary for the operation and safety of the plant.
Basically, plant documentation consists of two superordinate areas. The project management documentation includes all correspondence from the tender phase to the commissioning of a plant. This includes dates, costs and resources. The second part – the technical documentation – is significantly larger. The definition alone results in various sub-forms for plant construction, which experts all subsume under the generic term "technical documentation":
The approval documentation contains all applications, notices and conditions.
The implementation documentation includes construction documents, component manuals and documentation of the electronics and control technology.
Test certificates and hazard analyses are part of the quality documentation.
The operational documentation is more extensive. It includes, for example, declarations of conformity and installation of components, operating instructions and commissioning documentation. This is followed by an operating manual, which contains work instructions for the personnel.
The plant documentation: description of the procedure
In order to create a system documentation, it is necessary to have some time in advance. This should already be started during the planning of a plant. The documentation cycle comprises four phases: the continuous collection of existing data, the creation of raw documentation, the transfer of all data after the performance of functional tests and the final plant documentation after the commissioning of the plant. In this process, the final documentation basically consists of three parts: a paper documentation plus digital version, CAD files and databases as well as technical plant data for plant description. Plant documentation is continuously maintained and updated. It is therefore not "finished" with the commissioning of the plant, but is continuously expanded during the entire life cycle. When components are replaced or new machines are purchased, this all requires documentation.
Explanation: What criteria must plant documentation fulfil?
When creating plant documentation, it is important to follow some guidelines and recommendations. First of all, a language must be defined. If components come from different countries and supplier documents are written in different languages, it is essential to agree on one or more target languages. Uniformity is a must in the structure of plant documentation. This starts with the naming of electronic directories, files and documents, continues with font sizes and types and ends with colours. In Industry 4.0, the focus is on digitalisation. Therefore, in-house document management should rely on electronic systems. To make the workflow as smooth as possible, it makes sense to convert analogue documents such as drawings, technical illustrations and text documents into a digital form. In order for the plant operator to be able to transfer the final documentation into his document management system, it is necessary to classify the plant documentation. By definition, the internationally uniform standard EN 61355-1 regulates the classification and labelling of documents for technical systems. Since plant documentation is usually very extensive, it should be provided with references to the individual parts of the documentation and certain keywords. The manufacturer must ensure that the documentation is complete, as he is liable in the event of damage. He is also obliged to archive a copy of the final documentation for ten years after handover of the installation.
As you can see, plant documentation alone is by definition a very complex field of activity. In practice, this requires software-based complete solutions that are also individually tailored to the requirements of the respective company. The Menger Group offers you professional support in creating your plant documentation. With our services and software solutions, we take care of document management for mechanical engineering companies and power plants.
Contact us!